In one of our recent LinkedIn polls, we asked our readers whether they prefer a 4-day or the traditional 5-day work week. Result? An overwhelming 88% of respondents were in favour of switching to a 4-day week. Thanks again to everyone who joined in to vote!
Here at JOIN, we're also curious to see what a change to this new working model would entail. Spoiler alert: not only benefits and advantages.
In fact, while researching our previous article "Should you introduce the 4-day work week?" we also came across a few disadvantages of the 4-day week that should not go unnoticed when making a decision.
In this article, we'll once again look specifically and in detail at the 4-day work week pros and cons.
The benefits of a 4-day work week
While comparing the advantages and disadvantages of the 4-day week, we'll first look at the benefits.
The first and most obvious advantage (and the main reason why so many employees want the 4-day work week) is probably the improvement in the work-life balance that this model promises for workers.
But a 4-day working week not only has advantages for employees, but also for employers:
Stronger employer branding
Potential employees of all ages expect trust and flexibility from their employers. After all, they want to work to live—not the other way around.
If you as an employer can offer a 4-day working week (and not too many companies in Germany do), you create an enormous competitive advantage for yourself:
You express support and appreciation to potential applicants right from the start, demonstrate understanding of their private life, and show your willingness to help them make it work with their job.
Your employer branding could hardly be communicated in a more positive way.
Tailwind for talent acquisition
With strengthened employer branding, there are further benefits not only for short-term but also for long-term talent acquisition. Because, of course, word gets around very quickly about good working conditions.
Offering a 4-day work week not only means that your Glassdoor scores might improve, and more talent might be eager to work for your company. In addition, your satisfied employees will also recommend your company to people in their network. This could lead to more frequent employee referrals (and lower hiring costs).
Another positive effect could be that you might start receiving more open applications. Even if you don't have any positions to fill in a department at the moment, you can still start growing your talent pool.
But even if you ultimately decide against introducing the 4-day working week, there are still many other ways to make your job ad stand out from the competition. Our free guide explains everything you need to know:
The ultimate guide to writing job ads
Learn everything you need to know to write top-notch job ads
To the Guide
More attractive to Gen-Z workers
Did you know that one of the basic ideas of this model was to encourage people to do voluntary work, learn new skills (such as a new language), or otherwise get involved in society?
So, the offer of a four-day working week is also likely to have a special appeal for young Gen-Z workers, for whom social responsibility and social engagement are extremely important:
For example, in a German survey conducted by the German Children and Youth Foundation (DKJS), 65.8% of the adolescents and young adults surveyed said they were already involved in voluntary services and honorary positions. All the better if this is easily compatible with regular working hours.
More engagement, more productivity
But enough about potential employees, let's move on to the benefits you as an employer get back from your existing workforce when you offer a 4-day week:
The extra time off you offer your employees with a four-day week inspires them to work harder to achieve common goals. In other words, the employees' engagement increases.
But this also affects the productivity of your team. While in a five-day week time is often wasted rather than used effectively ("There's no such thing as finishing work early anyway…"), the four-day week means there's simply no time for such behaviour.
Feel like this sounds too good to be true? We had that at JOIN at the beginning too, but these findings are by no means new and have been proven by several studies:
As early as 2008, studies on this topic by the German psychologist Sabine Sonnentag led to the conclusion that "employees work more productively and with greater commitment if they can regularly switch off mentally from work".
The findings from the Icelandic pilot project have confirmed exactly that once again. In a nutshell: With the prospect of an extra day off, your team will work more efficiently.
More satisfaction, improved health
Being able to relax for a whole three days at a stretch after a productive working week, this thought sounds like a short holiday every week. No wonder it gets most of us excited!
If this becomes reality in your company, it will first have an effect on the satisfaction and subsequently on the health of your team:
Satisfied employees are less likely to be ill. Satisfaction, as we know, is an important part of the mental health (and thus also influences the physical well-being) of your team members.
So by enabling the 4-day work week, you create happier and healthier employees who are also less likely to get sick.
Creating and securing jobs
During the pandemic, many companies had to put their workers on short-time work (especially in the automotive industry) because there were not enough orders and materials to allow for 5 days of full-time employment.
As a result, in 2020 the IG Metall trade union demanded the 4-day week as an alternative option to short-time work to secure jobs and provide better wage compensation.
Thus, the 4-day working week could also offer you a sensible way to secure jobs for future crises (although we really hope you will be spared that!).
But beyond that, it could also be a great way to facilitate your growth and help you reach your diversity goals faster.
After all, if the reduction in working days is accompanied by a reduction in working hours, you open the door to new jobs and to bringing valuable additional skills into your team.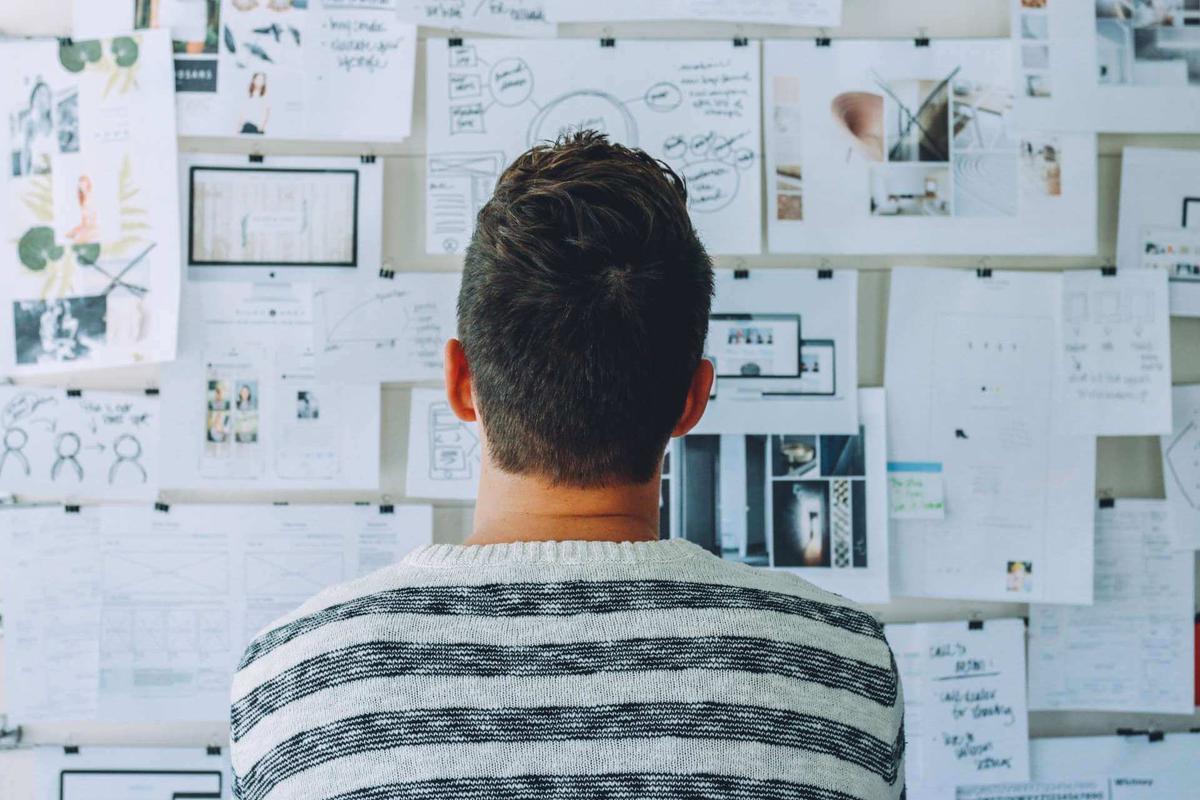 Disadvantages of the 4-day week
More productivity and motivation, a more rested, healthier and happier team—that sounds great and worthwhile. So let's look at the potential other side of the coin: Why a 4-day work week is bad.
Well, implementation of the 4-day work week can entail a whole rat's tail of potential bottlenecks—especially if it's introduced under bad basic conditions.
That's why it shouldn't be forgotten that the 4-day week can also bring a bunch of disadvantages:
Increased risk of burnout due to longer daily working hours
With the 4-day week, one of your main goals is to give your employees more time for relaxation and to promote more concentrated work. But this is exactly where a conflict of interest often emerges:
Many companies still refuse to reduce working hours while still paying the same salary. So, if we assume an unchanged 40-hour week with the same salary, redistributed over 4 days, this means an increase from 8 to 10 working hours per day.
But there is a reason why the Working Hours Act (ArbZG) in Germany prescribes a maximum daily working time of eight hours: If you work ten hours every day, you run a faster risk of overworking yourself or even suffering from burnout in the long run.
Also, humans aren't designed to concentrate fully for ten hours a day—actually not even eight hours, as we have already explained in our blog article on improving concentration.
A 4-day working week can therefore also have the opposite effect to what it was intended to achieve. However, whether this happens in practice still depends heavily on many different factors, such as the personality types of the employees and their way of working.
Sick days become more expensive
Even if the better work-life balance helps you reduce the number of sick days employees take: If sick leave does occur, it will be even more expensive for you as an employer.
This is because—if the 40-hour week remains in place—even a one-day absence results in more working hours being lost than would be the case with a 5-day working week.
In addition, these absences are much more difficult to absorb by the team, as the other team members already have very tight daily schedules themselves.
No more room for overtime
Suppose you actually agree with your employees on a 4-day week with 40 hours. In this case, the legal maximum of 10 working hours per working day on average—and so the scope for overtime—would already be completely used up.
This means that your employees would not be allowed to stay and work longer, even if a project has to be completed urgently.
Planning meetings also becomes much more difficult. And if it really has to be a meeting, both the duration of the meeting and the number of participants would have to be limited to the bare minimum.
Increased coordination and monitoring effort
In addition, stricter monitoring measures would also be needed to ensure that everyone rests enough. At least 11 hours of uninterrupted rest have to be guaranteed between two working days.
For example, if one of your employees worked until 8 pm the night before, that person would not be allowed to resume work before 7 am the next morning.
At the same time, however, a fair distribution of tasks and use of the 4-day week must be ensured. This initially requires a lot of planning, the adjustment of many processes, and it might necessitate the introduction of control mechanisms such as time recording and duty rosters.
All of this drastically restricts the free allocation of time and flexibility of your employees, which can quickly lead to dissatisfaction.
There can also be little time for trust-based, flexible working time, as we practise at JOIN. Although, as soon as you've established some sort of rhythm, one or the other control measure could perhaps be relaxed again.
Difficult team synchronisation with asynchronous attendance
The four-day week is supposed to increase team productivity. But if these team members work on different days and possibly hardly meet each other, communication could suffer, and projects could quickly get bogged down.
Cross-functional collaboration in particular can then become very complicated and time-consuming and would be almost impossible to manage without a tightly-knit communication and documentation structure.
So before you introduce a 4-day working week, it's imperative to ensure functioning communication within the team and possibly also consider setting days when everyone has to be present. However, this could also lead to your employees feeling overly controlled and supervised.
The prerequisites are crucial
Now that was a lot of food for thought and, certainly, it takes some time to fully process this information. However, even after our extensive research, the 4-day week model still seems to have more pros than cons.
However, whether this form of flexible working will also be successful in your company will be decided by the basic conditions you have created in terms of salary and daily working hours.
In fact, in our disadvantages listed above, we have consistently assumed the implementation of a 40-hour working week to the 4-day model. However, some of these disadvantages will become redundant if you reduce your working hours.
A good example of this is the findings from the Icelandic pilot projects, where a 100-80-100 arrangement was applied instead. This means 100% pay for 80% of the working time with 100% productivity.
In Iceland, this resulted in 35-36 working hours per week, while in the current project in the UK they even went a step further and reduced working hours to 32 hours per week. But either way:
Under these conditions, the 4-day week also proved to be a great support for working mothers and single parents, but also for older employees. At the same time, such a 100-80-100 model could also help prevent poverty in old age.
Unlike downshifting, which is usually accompanied by a reduction in salary, the payments for old-age provision would then remain constant and the "luxury" of a healthier work-life balance would no longer be reserved for the better-earning social strata.
Create the right basic conditions now
If you also decide to adopt the 4-day working week and want to establish it successfully, it's essential that you ensure in advance that the internal preconditions are in place.
To do this, you may first need to work with your team on your communication. Likewise, the planning and implementation of meetings, which are often cited as a break in this context, may need a makeover.
Here, too, we have good news: We have already prepared everything you need to know on these topics for you in our blog section Organisation & Processes.