As an employer, sometimes you need to find and hire a new employee fast. Maybe an employee unexpectedly resigned, or perhaps a potential new hire decided to join another company instead. And in such urgent cases, free job boards might not deliver fast enough results.
Instead, by paying to have your job ad promoted, you can expand your reach and quickly attract new and qualified candidates for your job opening. But choosing the best paid job portals and job boards for your business can be difficult.
For example, should you go with a generalist or a niche job portal? And how do you know which job site will give you the fastest results (for the best price)?
Below, we explain how to choose the right job board for your business. We've also created a list with some of the best paid job portals to post your job to in 2023.
Choosing the best paid job board for your business
If it's your first time using (paid) job platforms you might struggle to decide which works best for you. And since your recruitment budget is limited, you don't want to risk choosing the wrong job board and potentially wasting money (and time). So how do you pick the right fit for your job opening?
Consider these few tips when choosing a job board:
Start with free ads to test the waters. By first posting your job for free, you can already try out some job platforms (and attract talent) without having to straight away spend money.
Don't put all your eggs in one basket. Especially when just starting out, it's advisable to try out different job boards at the same time (called multiposting). This way you can find out what job boards give you the most qualified candidates. You can then move on to focus your efforts (and budget) on these job portals.
Consider both generalist and niche job portals. Niche job boards focus on a specific region or industry, whereas generalist boards are generally international and for any type of job profile. Although niche portals are often great to find the most qualified talent, they often have much less traffic potential. Large generalist platforms like LinkedIn or Indeed, on the other hand, allow you to reach a much larger audience.
Begin small and slowly scale up. You don't want to waste money on a job portal that doesn't help you reach the right talent or that's draining your budget. That's why it's always advisable to start spending small before slowly increasing spend as you start to find out which job portals are best for your business.
9 of the best paid job portals
Since every role and industry is different, there is no one size fits all solution. For example, if you're hiring international talent, the best paid job boards won't be the same as when hiring local talent.
But, to help you get an idea of what options out there will likely give you a great reach and help you attract great talent, we've collated a few of the best portals out there today.
The following job boards have been chosen based on the return of investment our customers here at JOIN get on average from promoting their job ads on these sites.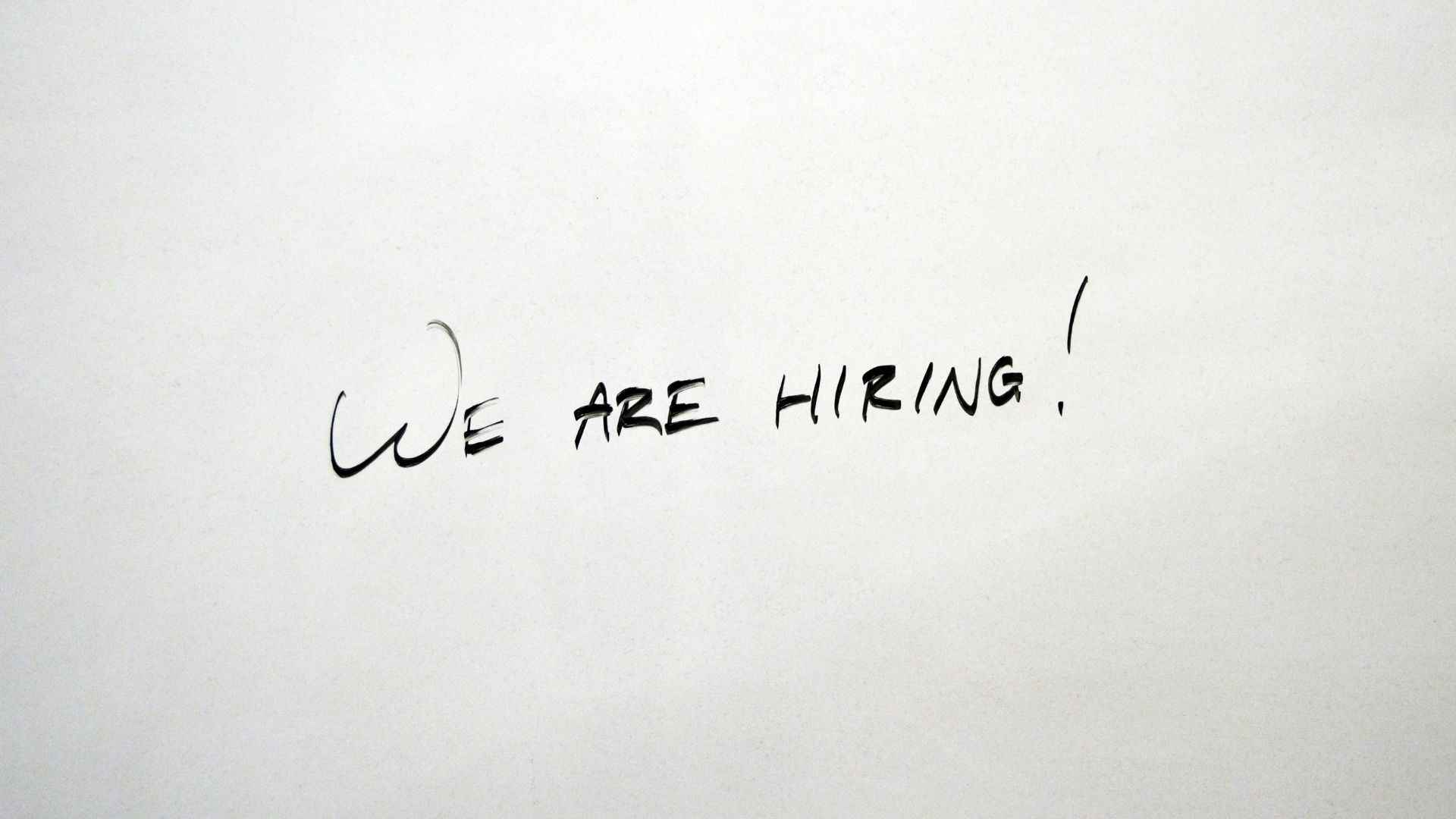 Generalist paid job portals
We first highlight some of the best generalist paid portals. After, we'll show examples of niche boards that you might want to consider as well (depending on your location).
Indeed
Indeed is one of the largest generalist job platforms out there, offering both free and paid options. The site attracts over 300 million global unique visitors every month and more than 245 million resumes have been uploaded to Indeed to date. Whether you are looking for a full-time employee or a freelancer, Indeed allows you to target any type of talent.
But with ten new jobs added every second, and free job listings moving down in the search results with every new listing, you can imagine how quickly a free posting loses visibility. That's where paid ads come in.
Indeed offers several premium packages to promote jobs. Indeed sponsored jobs are 4.5x more likely to result in a hire. With JOIN, you can further take advantage of job board bundles that allow you to multipost and promote your job across several job platforms at once.
Learn more about Indeed job posting
LinkedIn
LinkedIn is the largest professional social networking platform in the world, with over 250 million active users every month. The total number of members exceeds 3/4 of a billion people, giving you practically unlimited potential when it comes to reaching and attracting top talent.
Creating your own company profile page on LinkedIn is easy and you can have free job listings live within a matter of minutes. However, given the sheer size of LinkedIn, and depending on the competitiveness of your location, free ads can quickly get pushed down by new ads.
That's why LinkedIn offers several paid packages for job ad promotion, including short single posting of 7 days and normal single posting of 30 days. On top of that, JOIN offers special premium bundles where you can save up to 50% on premium listings.
Learn more about LinkedIn job posting
Facebook
With close to 3 billion monthly active users, Facebook is the largest social network in the world. That means that having your job ads promoted on the platform can help you reach practically any potential candidate.
The platform used to include a Facebook Jobs section where job seekers could search for job openings, but Facebook shut down this section outside the United States and Canada in 2022.
However, as a company, you can still get your jobs in front of millions of potential candidates by using paid ads to promote job opening posts on your business page. These ads will show in the newsfeed of Facebook users, and you can use pinpointed targeting based on demographics or interests to get your job ad in front of the right audience.
If you use JOIN, job ads created in our job editor will automatically be promoted as graphic ads for the job ad specific audience on Facebook. You can further use the same job ad you created and multipost it across different job boards alongside Facebook to maximise your reach.
Learn more about the features included with JOIN
XING
Although not as global as the job portals mentioned above, due to XING's presence mainly being in the DACH region, it is still a generalist paid job board with a lot to offer. And with a member base of 19 million people across 200 countries, you can reach more people than solely German speakers alone.
The platform is often compared to LinkedIn as they offer relatively similar features. Like LinkedIn, XING is a professional social networking platform. This is different from a job search engine like Indeed, which does not offer the same social networking possibilities.
XING offers both free and paid options to promote your job ads. A paid single posting lasts for 30 days. The site is particularly attractive if you want to attract (German-speaking) talent in the DACH region, and that is where you can really benefit from the largest reach for your ads.
By connecting your account with JOIN, you can directly post to your XING company profile. We also offer premium bundles to post your job on XING alongside selected other job portals, offering discounts of up to 40%!
Learn more about XING job posting
Instagram
Another social network owned by Meta. And although slightly smaller than Facebook, this social media platform still has over 2 billion monthly active users that you can reach with your ads.
Similar to Facebook, Instagram doesn't function as a traditional job board, but is rather a platform for you to distribute your job ads on. You can target a specific audience based on their interests or demographics to help you reach potential candidates.
The job ads you create are displayed to Instagram users in the so-called newsfeed or as stories. When using JOIN, all job ads you promote on Instagram are graphic ads aimed at the target group specific to the job ad.
Niche job portals
The generalist paid job portals above will give your job ads the highest visibility and reach, helping you get your ads in front of thousands of job seekers and potential candidates.
But when trying to attract qualified candidates, success isn't all in the numbers. With generalist boards, you can end up using your valuable recruitment budget to get your ad in front of the wrong people, as only a percentage of the members you reach actually work within your specific industry or niche.
That's where niche paid job portals come in. These job sites focus on a specific industry, niche, or geographical location, which means the candidates you're reaching are already pre-vetted. Below, we list examples of some of the best paid job portals that let you zoom in on a certain niche.
Remotive
Are you looking to fill a remote working position? Then Remotive might be the right place to promote your ads.
This community-driven job site focuses solely on remote jobs. Although they are open to promote jobs from across the job market, the majority of positions (and job seekers) on Remotive are aimed at Tech, IT, and Engineering. As a remote-focussed job portal, the website lets you target a global audience.
Remotive only offers paid job postings. Companies can pick between three different plans to further increase the visibility of their job ads, tailored to different budgets. Each job posting can be even further promoted with specific add-ons, such as getting your post promoted in the Remotive email newsletter.
JOIN offers discounted single posting options to get your ads on Remotive for cheaper, while also offering combined premium bundles to use Remotive alongside other job boards like LinkedIn.
Learn more about Remotive job posting
Dribbble
If you want to hire a designer for your team, we advise you to give Dribbble a try. Dribbble was founded in 2009 and has since grown to one of the largest online communities of designers around the globe.
Dribbble works a bit differently from standard job boards. It is much more a social networking and self-promotion platform for designers and other creatives, but that also includes a job board section as well.
The website only offers paid job postings. As this is a niche job board, the budget you spend tends to give you more qualified candidates than the ones from generalist job boards. And with JOIN, you can benefit from discounted prices on their listings.
Learn more about Dribbble job posting
Arbeitnow
For a location-specific niche job board you can try out Arbeitnow, which is best used to target the German and wider European market. That said, they do also offer remote jobs, which means companies can use Arbeitnow to attract talent on a global scale. They further focus on more flexible working options, such as 4-day working weeks and hybrid work arrangements.
Such flexible models have grown increasingly popular as employers try to get employees back to the office. So posting your job ads on Arbeitnow can help you show potential candidates you're embracing the new way of working, positioning yourself as a great place to work.
Arbeitnow offers both free and paid options to help you get your job postings in front of global talent.
Learn more about Arbeitnow job posting
Behance
Last but not least, Behance is another great place to find qualified, creative talent. Behance is part of the Adobe family and functions as a creative network where talented professionals can both showcase their work and discover the work of others.
This community-driven social platform also contains a job board section, which is where you can promote your job ads to attract those over 12 million creative minds that use Behance. The network is global and can help you find candidates from practically anywhere in the world.
Behance doesn't offer free job postings, but they do offer paid single postings that last for 30 days. At JOIN, we offer a special Designer Bundle where you can multipost job ads across Behance, Dribbble, and LinkedIn all with 30% discount.
Promote your creative job on Behance
Multiposting your ad across the best paid job portals
Struggling to decide which of these paid job boards you can best use to promote your job openings?
With JOIN, you can create your job ad once and easily multipost it across dozens of platforms. This allows you to easily maximise your reach and attract great talent faster and more efficiently.
You can benefit from hefty discounts with one-time bundles, or sign up for our monthly premium plans to get industry-wide best prices. Start promoting your job ads now: