But if you've never advertised a job on Indeed before, you might be wondering what's the best (and cheapest) way to get your job posting out there.
Luckily, you can start publishing job ads to Indeed completely for free! And we'll show you below how to do it in a few easy steps.
You'll also find answers to questions like how to optimise your Indeed job ad, how Indeed job search works, and Indeed pricing for employers (in case you want to promote your ad further).
Here's all that's included in this post:
Why post a job on Indeed?
Before we dive into the step-by-step process of posting a job on Indeed, let's take a moment to understand why it's worth considering this popular job board.
Indeed is one of the best job boards for employers. It has a massive user base and attracts millions of job seekers from practically any type of industry. Here are some key benefits of using Indeed for your hiring needs:
Extensive reach: Indeed boasts over 350 million monthly visitors, giving your job post wide exposure to potential candidates.
Easy to use: Indeed's user-friendly platform makes it simple for employers to create and manage job postings. Plus, it easily integrates with most applicant tracking systems, in case you want to multipost your job ad to more platforms than just Indeed.
Cost-effective: Posting a job on Indeed is free, making it an affordable option for businesses of all sizes. In case you do want to put a bit of budget into it, you can leverage paid options as well (more on this below).
Qualified candidates: Indeed's large pool of job seekers includes both active and passive candidates, increasing your chances of finding highly qualified individuals.
For more information, also check out our dedicated page: What is Indeed?
How to post a job on Indeed for free (in a few simple steps)
Now that you understand the benefits of using Indeed, let's move on to the step-by-step process of posting a job for free.
You have two different options here.
The first is, of course, to create a business account on Indeed and build your job ad directly on their website. This is great if you only want to publish your job on Indeed and not use any other job boards to post your ad to. We'll explain all steps further below.
The second option is to use job distribution software that helps you publish your job on multiple job boards at the same time. This type of tool can help you drastically speed up your job ad promotion and, ultimately, your talent attraction strategy.
For example, say you not just want to put a job on Indeed, but would also like to have it live on Monster, Stepstone, and LinkedIn. You could create an Indeed account and post your job. Then create a LinkedIn Business page and post on LinkedIn. Then, do the same for Monster. Then, do the same for Stepstone.
It means you have to do the same work four times in a row to get just one job ad published. With a tool like JOIN, on the other hand, you only have to create a free JOIN account and build your job ad once.
Next, you simply select the job boards you want to publish it to (you can choose from 10+ free and 250+ premium job sites) and your job ad is automatically posted to all job boards at once. It's that easy!
And multiposting is just one of the many features JOIN offers to help you hire better and faster:
Do you only want to post jobs to Indeed and no other job sites? Then here are the steps you have to take:
Step 1: Building your job post
Before you start posting your job on Indeed, it's essential to craft a clear and detailed job post that will attract the right candidates. Here are some key considerations for this step:
Choosing an attention-grabbing job title
The job title plays a crucial role in attracting job seekers' attention and giving them a clear idea of the position. Here are some tips for choosing an attention-grabbing job title:
Be specific: Use specific job titles that accurately reflect the position and responsibilities.
Include important keywords: Incorporate relevant keywords that job seekers are likely to search for.
Highlight key selling points: If your company offers attractive perks or benefits, consider including them in the job title.
Writing an engaging job description
The job description is your opportunity to provide job seekers with a detailed overview of the position and what you're looking for in a candidate. Here are some tips for writing an engaging job description:
Be clear and concise: Clearly outline the key responsibilities, required skills, and qualifications.
Use bullet points: Break down the job requirements and qualifications into easy-to-read bullet points.
Highlight company culture: Include information about your company's culture and values to attract candidates who align with your organization.
Showcasing your great company
A strong company culture and attractive benefits can make your job post more appealing to potential candidates. Here are some tips for highlighting your company's attributes:
Update your company career page: Ensure that your company's career page on Indeed is up-to-date and showcases your company's culture and values.
Emphasise unique selling points: Highlight any unique benefits or perks that set your company apart from competitors.
Use visual media: Consider adding images or videos that showcase your workplace and employees.
By following these tips, you can create a compelling job post that attracts the right candidates. For more information on how to write a great job ad, also check out our dedicated guide:
How to write a good job advert that attracts great talent in 2023
A great job advertisement makes every other recruitment step that little bit easier.
Read guide
Free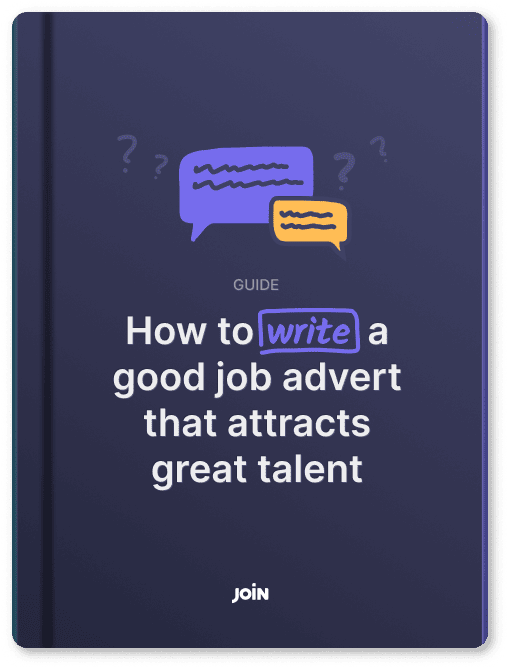 Step 2: Posting your job on Indeed
Now that you have a well-crafted job post, it's time to post it on Indeed. Here's a step-by-step guide to posting your job on Indeed for free:
Creating a free employer account
To post a job on Indeed, you'll need to create a free employer account. Follow these steps to get started:
Go to the Indeed homepage and click on "Employers/Post Job" in the upper right-hand corner.
Sign up for a free employer account by providing your company email address, company name, contact information, and a unique password.
Verify your account with Indeed by following the instructions provided.
Finalise your job ad
Once you have created your employer account, it's time to finalise your job posting. Follow these steps to complete the process:
Choose "Post a Job" from your Indeed for Employers dashboard.
Provide basic information about the job, such as the job title, location, job type, and number of open positions.
Add details about the job type, schedule, and hiring timeframe.
Set the compensation details, including salary range and benefits offered.
Write a detailed job description, highlighting the responsibilities, skills, and qualifications required for the position.
Set your application preferences, including how you want to receive applications and whether you require a resume.
Review your job post for accuracy and make any necessary edits.
Click "Continue" to publish your job post.
Congratulations! You have successfully posted your job on Indeed for free.
Step 3: Paid promotion options on Indeed
While posting a job on Indeed is free, you also have the option to sponsor your job post to increase its visibility. Here's what you need to know about sponsorship options on Indeed:
Benefits of sponsored job posts
Sponsoring your job ad on Indeed offers several benefits, including:
Increased visibility: Sponsored job posts appear higher in search results, increasing the chances of attracting qualified candidates.
Targeted reach: You can choose specific criteria, such as location and industry, to target your job post to relevant candidates.
Advanced analytics: Sponsored job posts provide detailed analytics, allowing you to track the performance of your job post and make data-driven decisions.
Understanding Indeed's pricing structure
Indeed offers a pay-per-click pricing model for sponsored job posts. The cost per click varies based on factors such as location and competition. It's important to set a budget and monitor the performance of your sponsored job post to ensure it aligns with your hiring needs.
Alternatively, you can enjoy discounts and reduced prices if you use an applicant tracking system or other recruitment software solution that has a partnership with Indeed (like JOIN)!
Step 4: Managing your job postings
Once your job post is live on Indeed, it's important to actively manage and monitor your postings. Here are some key steps to managing your job postings effectively:
Reviewing and rating candidates
Indeed provides a candidate management dashboard where you can review and rate candidates who have applied to your job post. Take the time to review each candidate's qualifications and rate them based on their fit for the position.
Closing or pausing job ads
If you have filled the position or no longer wish to receive applications, it's important to close or pause your job post on Indeed. This will prevent further applications and ensure that you are not inundated with unnecessary candidate submissions.
Tips and tricks to maximise your job ad's visibility
To increase the visibility and reach of your posted job on Indeed, consider implementing the following tips and tricks:
Use search-engine-friendly keywords
Incorporating relevant keywords in your job post can help it rank higher in search results. Research industry-specific keywords and include them naturally throughout your job description to improve visibility.
Optimise your job description
Crafting a well-optimised job description can make a significant difference in attracting qualified candidates. Use concise and clear language, highlight key responsibilities and qualifications, and consider including bullet points for easy readability.
Leverage social media and employee referrals
Promoting your job post on social media platforms and encouraging employee referrals can significantly increase its visibility. Leverage your company's social media presence and encourage employees to share the job post with their networks.
More helpful resources
Posting a job on Indeed for free is a straightforward process that can help you attract qualified candidates for your business.
By following the step-by-step guide outlined in this article, you'll be able to create a compelling job post, maximise its visibility, and find the perfect candidate for your organisation. Looking for more useful information to improve your hiring process?
Then also check out these resources:
Frequently Asked Questions (FAQs)
How long do free job postings last on Indeed?
Free job postings on Indeed typically last for 30 days. After that period, your job post will expire, and you will need to repost it if you wish to continue receiving applications.
Can I edit my job post after it has been published?
Yes, you can edit your job post on Indeed even after it has been published. Simply log in to your employer account, navigate to your job post, and make the necessary changes.
Can I post a job on Indeed without creating an account?
No, you will need to create a free employer account to post a job on Indeed. Creating an account allows you to manage your job posts and receive applications effectively.