Sometimes, you might struggle to find the right candidates close to home. Perhaps the job market is simply too saturated in your own country. Or you need multilingual talent to tackle your company's expansion into new markets.
Whatever the reason (and you'll find more listed below), your business may be looking to hire international employees. But where do you start? How do you find and recruit global talent?
You'll find all the information you need below. From the best international job search sites to promote your role, to how to adapt your HR processes to be better tailored to global talent acquisition needs. You'll learn that, and more, in our global recruitment guide below.
The benefits of hiring international employees
Global recruitment allows your business to tap into different talent pools, opening the door to new possibilities and growth potential.
Here are five of the top benefits of international hiring and recruiting.
1. Find skills you can't find at home
Say you need to fill certain skills gaps in your team. You've been trying to source talent for months now, but you simply can't find the perfect candidate in your area.
By broadening your search to international recruiting, you have a much higher chance of finding that ideal fit. Expanding globally means expanding your reach and, therefore, the available talent pool.
2. Satisfy your multilingual needs
Are you expanding your business into new countries and markets? Then you probably need to find employees that are native to that target market.
Not only is it crucial to recruit employees that speak the right language, but by hiring global employees you can find natives who know the local market best. By recruiting internationally, you can better localise your business to tailor your product and strategy to different country-specific needs.
3. Promote diversity and inclusion
Hiring international employees from different nationalities and backgrounds results in a more diverse workforce. This approach is called hiring for culture add (as opposed to the disputed cultural fit approach) and offers many benefits for your business.
For starters, studies like this McKinsey research have found that diverse teams outperform homogeneous teams. But it also helps boost your employer branding as your company builds a reputation of promoting diversity, equity and inclusion (DEI) in the workplace.
4. Reduce staffing costs
Global recruitment can also help you save on your staffing expenses. Note that this benefit is only relevant when the position you're hiring for can be performed remotely.
For example, the average pay rate in other countries might be lower than that for employees in the country where your company is headquartered. When hiring remote workers, you also reduce costs in terms of required office space and supplies.
5. Virtual recruiting can reduce costs
Regardless of whether the new employee will work remotely or relocate to join your team in person, the actual recruitment part of international recruiting is almost exclusively done virtually. And that can have a positive effect on your company's bottom line.
As discussed in our separate article on digital recruiting, online interviews can save resources, reduce time spent travelling, and allow for more efficient time management.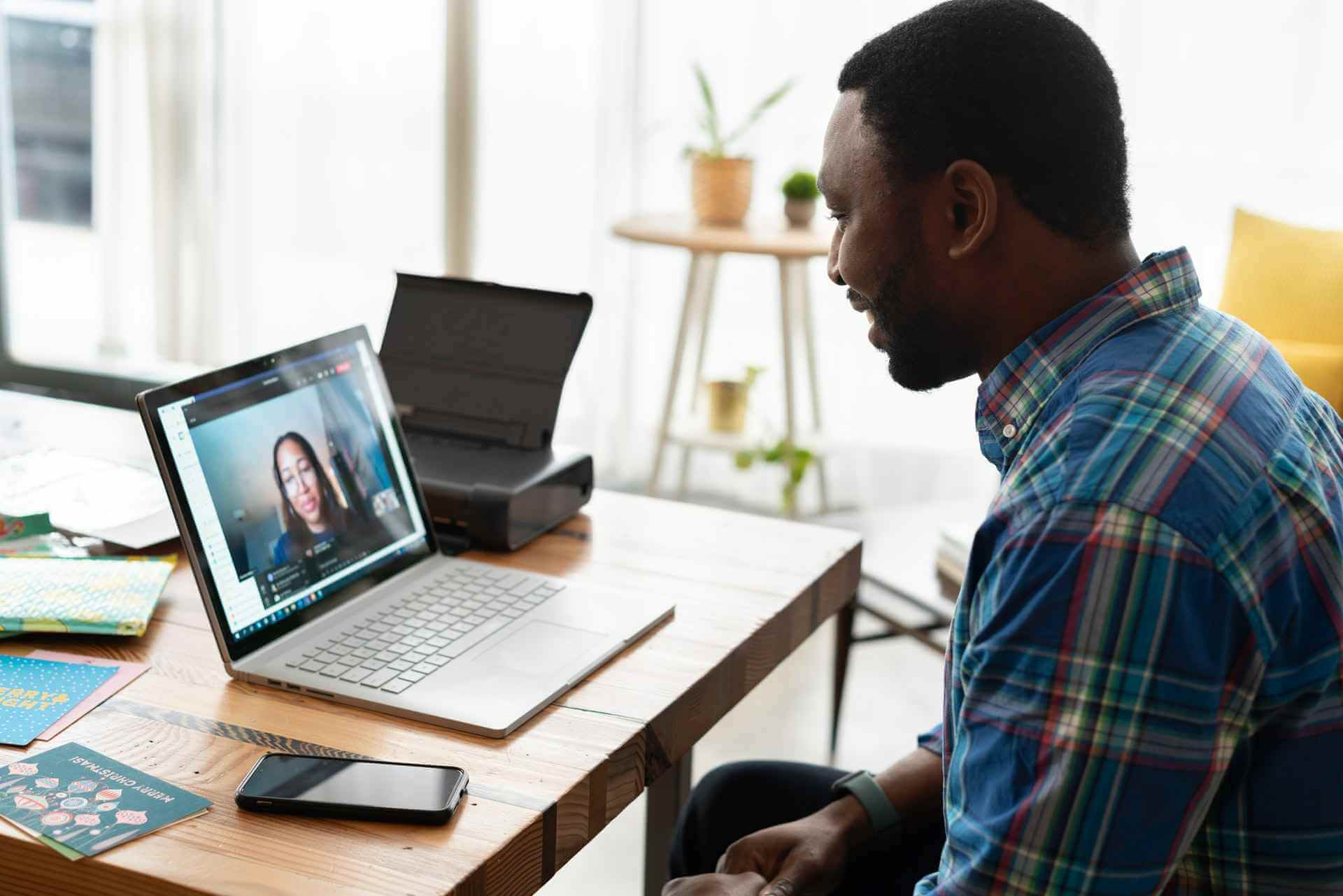 Global recruitment best practices
So, you've decided that you want to start recruiting international employees. But how do you go about finding all those amazing international candidates?
We've put together a list of 8 global recruitment best practices to help you kickstart your international hiring adventure. Let's go!
1. Set goals and objectives
This is essential for recruiting full stop, but arguably even more so for hiring internationally. So on top of the steps you already follow during the standard hiring process, you should further adapt your process as you venture into new territory.
Some additional factors to consider when setting goals and objectives:
Where will the position be filled?
What specific language skills or localised knowledge are you looking for in a candidate?
Why do you want to try recruiting globally? For example, are there certain skills you can't find in your home country or would you like to add to the diversity of your workforce?
What countries or regions will you focus your recruitment efforts in? For example, when looking for a Spanish speaker you could primarily focus your international recruitment in Latin America and Spain.
2. Make the best use of international job sites
Pick relevant job boards to match your goals and attract qualified candidates via a more targeted approach. This could be either free job boards or paid job portals.
For example, by using JOIN, you can post job ads on 100+ local and global job boards to help you acquire international talent faster and easier.
Here are five examples of well-known international job sites that you can multipost your job ads on with JOIN:
Platform 1 — LinkedIn

LinkedIn is one of the largest professional social networking platforms with over 700 million global members.

Platform 2 — Relocate.me

Relocate.me is a niche job board for tech roles with relocation packages. The job board boasts 90,000+ monthly visits and a user base of 80,000+ IT professionals from over 100 countries worldwide.

Platform 3 — Indeed

Indeed is one of the largest and most popular job search engines. It is a generalist job site that aggregates listings from many sources and posts jobs from every industry and for every type of employment.

Platform 4 — Remotive.io

Remotive.io is a community-driven remote job site focused on start-ups and the tech industry. Founded in 2014, Remotive.io now has a large selection of candidates for you to benefit from who are all looking for a remote opportunity in the tech industry.

Platform 5 — Monster

Founded in 1994, Monster is one of the most established international job search sites. As a generalist job board, Monster targets a diverse range of professionals and work styles.
Note that alongside this list you should also include checking out country-specific job boards when looking to acquire talent in a specific country.
For example, LinkedIn works for most countries, but for specifically German or Austrian candidates you may want to try using a platform like Xing, too.
Hiring in the DACH region
At JOIN, we're experts in hiring in the DACH region. So, if your global recruitment strategy has led you to recruit in Austria, Germany, or Switzerland, this is certainly a challenge we can help you with!
The following articles will give you the perfect starting point for posting your jobs where they'll attract talent from your chosen region:
We're also constantly adding new job boards to the mix, so be sure to sign up to our newsletter to stay up to date!
Hiring remote workers
Of course, hiring globally doesn't actually require your business to be active in the country in which you're hiring! The recent rise in remote workers means that you're free to hire global talent even without an active base where that talent is located.
And, to help you in this mission, there are several remote-focussed job boards which can ensure your job adverts are seen by the right people. We've rounded up some of the best ones in our dedicated article on the best remote job sites.
3. Employer branding
Now you know where to find that global talent, it's time to show them why they should come and work for you. To do so, you need to work on your employer branding.
Talent will likely need to relocate for this job, so they want to know you are trustworthy, reliable, and "real". For example, you should create an attractive and engaging career page.
Research by LinkedIn for Business found that 75% of applicants consider employer branding before applying for a job. So it can be a worthwhile investment to improve your employer branding, especially when your company is not that well-known internationally.
4. Transparency and honesty
Transparency and an honest explanation of the existing company culture, as well as insight into your processes and ways of working, are always important. They give the candidate an idea of what to expect when working for you. But this is even more important for international hires.
They are taking a big leap of faith and the smallest misalignment upon arrival can really damage their image of you as an honest employer. If you promise them one thing but deliver another, you can badly damage the employee experience right from the start and it could even damage your general reputation as an employer.
5. Know legal processes
You also might want to consider getting legal advice if you are going to hire global talent.
For example, your country's employment regulations may differ from the ones of the candidate you're hiring. And when a future employee relocates they might need a work permit. So you/your HR team should understand such requirements (both for you as the employer and for the employee) and be prepared to provide assistance.
Equally important is handling candidate data correctly in line with local or regional regulations. For example, when hiring within the European Union you should ensure GDPR compliance.
Does your business need help with GDPR?

Attract the perfect candidate for the job with our GDPR Data Protection Officer template!
6. Further adapt your existing processes
We already mentioned you should adapt your hiring process in terms of setting goals and objectives. But you should also tailor the next steps of the process to better align with the different requirements and realities of hiring internationally.
Some factors to take into consideration:
Embrace bringing job interviews online.
Take time zones into consideration when scheduling interviews.
Adapt timelines of your process to take into account that international recruitment generally takes longer.
Factor cultural differences into your processes and requirements. For example, in some countries, it's normal for candidates to have a photo on their CV, while in other countries this is uncommon as it leads to unconscious bias (also see our guide on fair shortlisting).
7. Offer additional support
Global recruitment may require a bit more persuasion on your part to win candidates over. Since relocation is often involved the candidate won't take the decision to accept your job offer lightly. Nudging them in the right direction with some additional perks and services can help tip the scales.
For example, you may want to consider offering relocation packages or even provide temporary accommodation for when they first arrive in their new country.
8. Tailor it to their needs
Finally, don't just stop as soon as the contract is signed. Consider the specific needs and wishes that foreign talent might have and factor this into the onboarding process. For instance, consider that onboarding might take a bit longer than onboarding someone from your home country.
Also consider the candidate might experience a cultural shock at first, or perhaps an extreme excitement and desire to immerse themselves in the new country and culture. So to accommodate this and help with integration, you could consider providing (in-office) language courses.
Start recruiting global talent
By following these tips and best practices you will be better prepared for hiring international talent. Although much of the standard hiring process still applies there are certain different points to take into consideration.
Are you ready to kickstart your global recruitment efforts?
Then try JOIN today and start posting international job ads for free!