Of course, there's also the struggle with dividing work-life balance when your workplace is also your home, as well as a lot of employees suffering from loneliness while remote working. 
During the start of the pandemic everyone had to rush home, the switch from our normal working life to working from the kitchen table, or sharing the already questionable Wi-Fi with three other housemates, was dumped on us quickly. There was little time to put together an action plan for our team members, leading to a lot of uncertainty. 
Now that working from home is here to stay, at least in a hybrid setting where workers are split between home and office working, there's time to organise and structure support plans. This will help make our work more efficient and ensure our mental health stays stable.
Find our work-from-home tips below, and support your team in avoiding the stress that can come with remote working.

Common Challenges when working from home
Lack of face-to-face interaction
Especially for social butterflies, this can be a blow to their mental health. Of course, everyone is different and your team members will all need different levels of socialising. However, there should always be something on the calendar for them to look forward to!
Lack of access to information
When you're lacking that social interaction it's also much more difficult to get access to the right information. Your employees can't ask a quick question in person anymore, making the flow of information much slower and affecting efficiency. This can lead to difficult remote collaboration.
Social isolation and loneliness
Whether your team is living alone, or with family and roommates, being with the same people all the time, or no one at all, will affect how lonely they feel. This is one of the biggest issues with teams working from home, leaving a lot of people feeling forgotten about due to the lack of their usual work interactions. 
More likely to burnout
It's much more difficult to switch off when working from home. Because your employees are in the same space all the time with no commute time to differentiate between work and home, people find themselves working later or picking up a work email late in the evening. This can have long-term negative effects on mental health and sleep patterns, eventually leading to employee stress.

Tip: Also check out our article on the most common mistakes in remote work!
How managers can help support employees working from home
Daily check-ins
Keeping everyone on track is especially important when no one is in the same space. Have dedicated times every day for a 'stand up' meeting. Keep these short, 15 – 20 minutes should be enough. Then everyone on the team will be aware of what will be done that day and can progress with their own work easier.
It's also the perfect time to organise any meetings needed, gather data for other team members, and generally have a good scope of what's coming up to get organised.

Daily check-ins are also a good time for team members to bring up any blockers they might have. This way, you can help them achieve their goals faster, instead of them speaking to their managers only once a week and having work or blockers delayed. 
Establish rules of engagement for your communication technologies
Make it as easy as possible for your employees to communicate with each other. If you're using an instant messaging platform then set up some rules of engagement. For example, if your team needs to discuss a specific part of a project, they should do so in a dedicated channel so everyone knows what's in progress, or changing, and can give their opinions and ideas.

Speaking to one person directly can lead to confusion as other team members aren't aware of related conversations.
Provide opportunities for social interaction
Now most people aren't in complete lockdown any longer, it's possible to organise some team events or meet-ups. This is crucial to the mental health of your at-home workers. It makes them feel like they are part of a real team and are valued by their superiors.

Depending on your particular setup, you might have to organise annual or bi-annual retreats for your team. Hopefully, you'll have at least part of your organisation living in the same city for more regular monthly meet-ups.

You can also encourage lunch meetings between team members that live close together, instead of always meeting virtually. Showing support like this can do the world of good for your team members by ensuring they feel less isolated. After all – a problem shared is a problem halved.  
Monthly allowances
Do you think you'd have the same amount of productivity if you were working at the same table that you eat at? What if you only had your bedroom to work in? 
Giving your team members a yearly or monthly allowance for things like desks, monitors, chairs and stationery can improve their productivity dramatically. It can also help to solve the problem with burnout as it's much easier to switch off when you have a space within the home to work from, which you can step away from or shut the door on at the end of the day.
Also see our article on employee appreciation ideas.
Child care assistance
Of course, one of the biggest distractions while working from home is children being around. Luckily, as schools open back up it's not an ongoing issue. However, you can either allow working families to work different hours to suit their at-home lifestyle better, or you can give an allowance for childcare.
For more information on supporting working parents, check out our article on supporting working mothers in the workplace.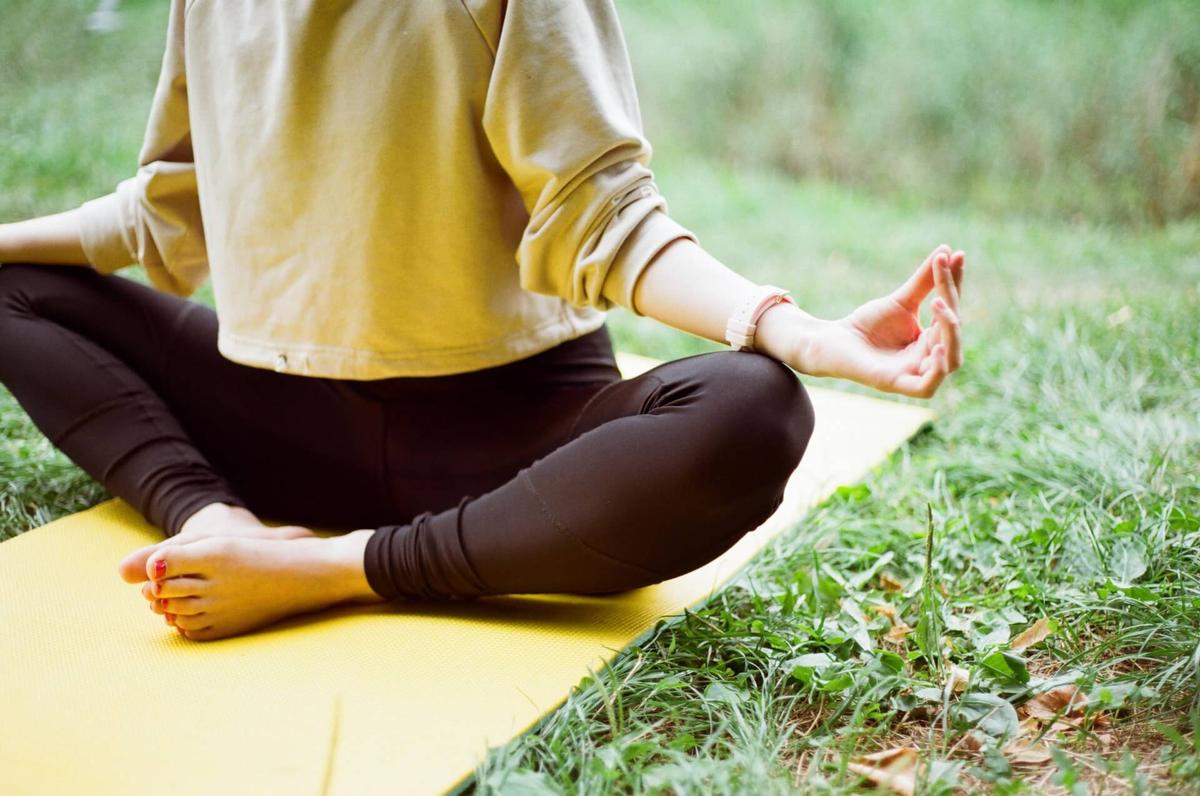 Establish boundaries
One of the most important examples of a healthier work-life balance is establishing boundaries. As a manager, team leader, or HR professional it will be beneficial to everyone if you lead the way and use your own boundaries to set an example.

Maybe you put some dedicated break times in your calendar, maybe you never reply to an email after a certain time, or you could take short walks in the afternoon to promote creativity and wellbeing. Whatever you do to establish your own boundaries, share it with your team and encourage them to do the same. 
Fitness and wellbeing vouchers
Of course, one of the best practices to avoid the common issues with working from home is keeping yourself healthy. It might be a beneficial practice to pay for fitness vouchers, you could incorporate this as a team event and have everyone join the same yoga classes.

You could encourage meditation classes to tackle mental health and anxiety issues. Exercise and healthy practises can also encourage more creativity and ideas.

As there are fewer team lunches and team events taking place while no one is at the office, you can convert these spendings into mental health and wellbeing vouchers and practises.
Encourage Breaks
This is possibly one of the best ways you can support your employees while working from home. Be open about taking mental health days if a team member is feeling overwhelmed. You should also encourage them to get outside and take a walk during their break time and be in the fresh air as much as possible. 
This will definitely give them a fresh perspective and promote creativity and new ideas. They'll come back to their desk in a much better frame of mind than if they were sitting inside all day and working through breaks.
Offer emotional support
Be an open door, show that you're a human being that struggles with all the same things that the team is. Offer wellbeing chats where your team members can chat about anything they're struggling with.
How to set up a remote working space
Avoid the sofa and the bedroom
It may seem like a no-brainer, but the longer your team spends working at home, the more likely they are to slip into those comfortable habits like working from their sofa or worse, their bedroom.

There's nothing fundamentally wrong with doing these things, but your team will find it much more difficult to focus and get their tasks done effectively when they're working from these areas compared to having a dedicated office or at least a working space within their home. 
This makes the above point of helping your team with monthly allowances even more important when your aim is to support employees working from home. Encourage your team to use a desk to work, ideally with a second monitor and not just their laptop screen. Depending on the person it might be possible for them to use a separate room to work in, or at least a dedicated area with a desk, chair, a monitor and all the stationery they might need to make their lives a little easier. 
Face the window
Another way to support employees working from home is to encourage them to position their desks to face the window or to the side. Natural light can help with motivation, headaches and eyestrain. It can also help your team members with things like time management and makes burnout less likely to become a problem in the team.

Tip: Working alone can mean that you spend more or less time on tasks than you would usually. To tackle this problem you can encourage your colleagues to keep a clock on their desk, or use an hourglass to dedicate small amounts of time to certain projects. It makes it easier to concentrate when you can physically see how much time you've spent, or have left, on a task. 
Clear the clutter 
It's much more difficult to get your head down to work if there's clutter and mess around your home. Tidy up each evening, or during your morning coffee,  and you'll find it's much easier to focus without the constant distractions.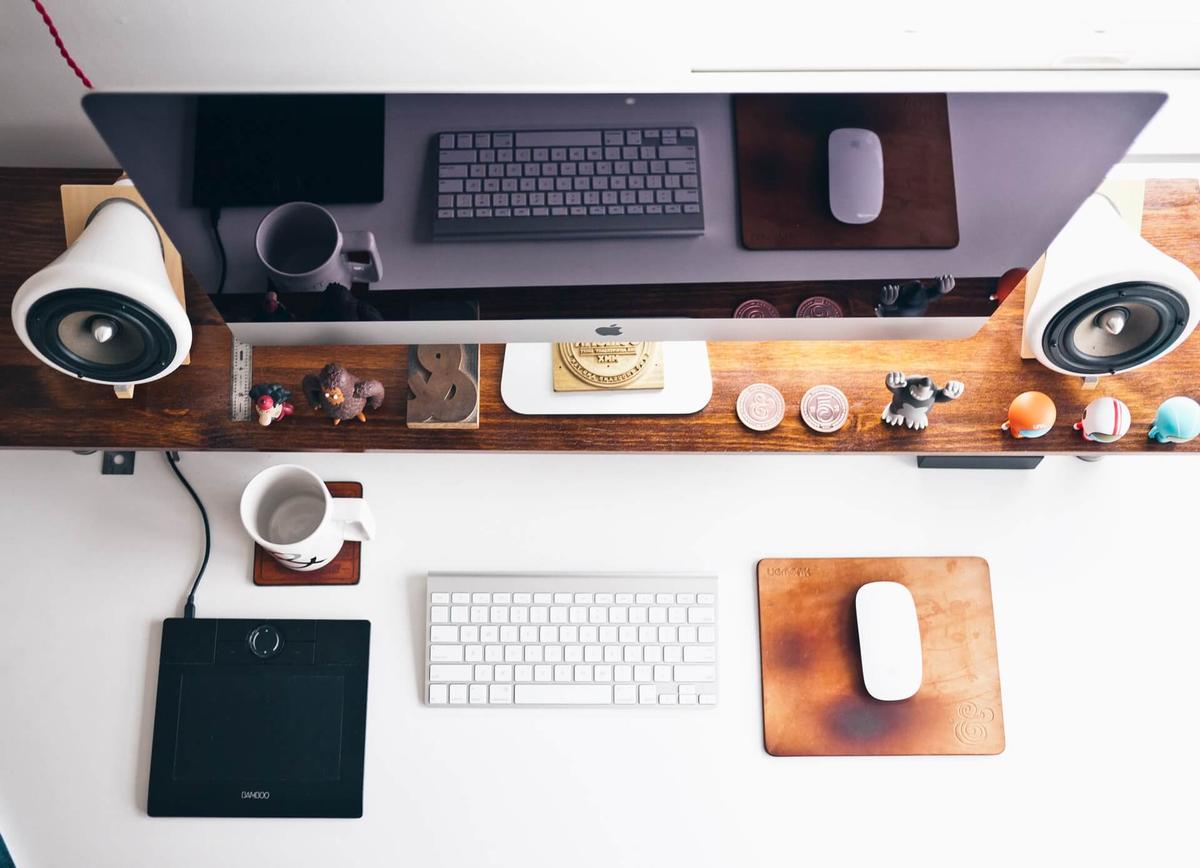 Colour Psychology
There are a few other ways to help support your employees working from home besides encouraging them to tidy their dedicated workspaces and think about the hardware they'll need to make their lives easier. It's also about what's around your workspace as visuals will either make or break your focus. 
Blue – if you're an office worker looking to improve your productivity you might gain some focus if you have some blue around your working space.
Yellow – For anyone trying to be innovative, or for entrepreneurs, yellow can encourage creativity and fresh ideas.
Green – For people that thrive in calm environments, green can promote a productive sense of relaxation.
Music to improve mood 
Listen to songs you enjoy – Being upbeat will make us all more productive, so listening to your favourite tunes while you work is sure to increase focus. You can make a dedicated playlist for working so that you can get into the right mindset faster. We usually complete tasks faster if we're in a positive mood, and music pushes us in that direction. 
Sounds of nature – listening to sounds of nature while you work can improve levels of concentration and help with combating some stress. Taking a walk or being in nature can do wonders for our mental health and give us some perspective. Bringing the sounds of the outdoors inside will be a win for those of us who struggle to concentrate at home.
Keep it cool
Temperature control – Ideally, the room that your team is working in should be between 20 – 25 degrees celsius, but as we all have different preferences, the key takeaway here is to be comfortable – not too hot, not too cold, but just right.
Open a window – Don't get that stuffy, cooped up feeling, open the windows in the morning before starting work to get that fresh breeze in, and during the afternoon to avoid that after-lunch fatigue.
Get a houseplant – Purify your air! Bring the outside in, and get a sense of responsibility outside of your work tasks. House plants can make a big difference when trying to work, especially with focus.
There are many things we can do to help support our employees while they're working from home, whether that's because of the pandemic, or more of a long term plan, it's best to start with our best foot forward and focus on working smarter sooner to avoid stress, burnout and fatigue.
Want to get even better at improving the way you and your team work remotely? Then check out our article on building a stronger remote culture at work!