2022 was a challenging year for companies across all industries. The COVID-19 pandemic continued to impact supply chains. Employers struggled to bring employees back to the office. And higher energy prices and worsening inflation restricted everyone's budgets. All of these things made 2022 difficult for recruitment too.
At JOIN, we've been working really hard to help our customers find and hire the best talent for their needs. As we look ahead to 2023, we decided to take a moment to look back at some of the features we launched last year to keep making recruitment easy.
JOIN Cashback takes your budget even further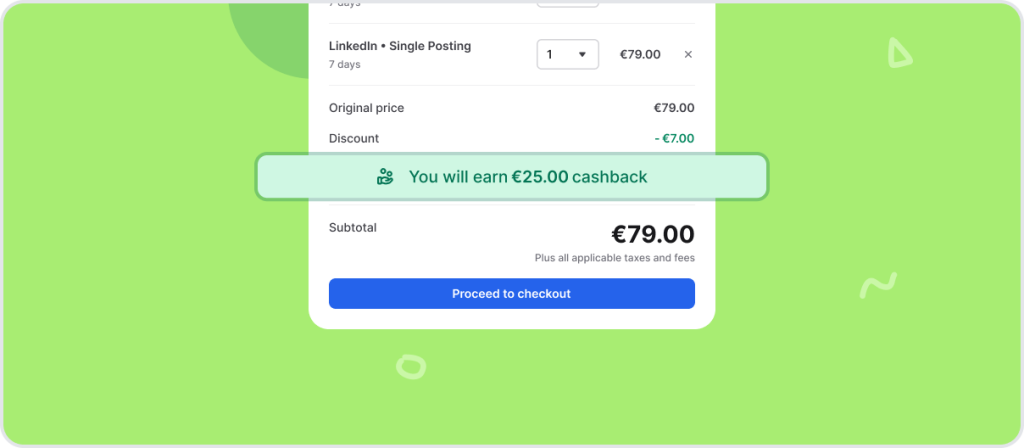 We know that in the last year recruiters have been asked to do more with less. So, we wanted to give them a way to make the very most of their budget. That's why we launched Cashback.
Now, when you purchase a slot in a job board that offers Cashback, you'll collect JOIN credits. You can use these credits to purchase any bundle or slot in the JOIN store!
Your credits can also be used to buy premium ads through JOIN, or sent as a gift to your fellow recruiters.
Visit the JOIN store now and see what you could spend your credits on!
JOIN Messages make communicating with candidates easy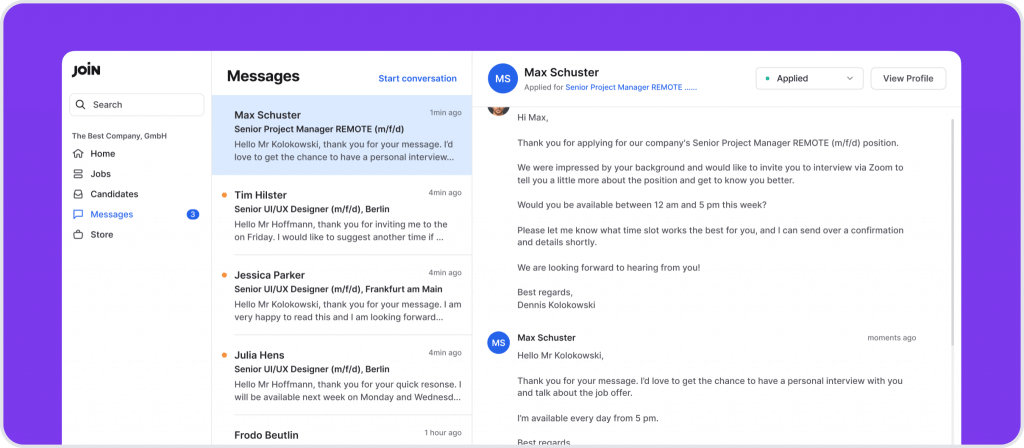 We know that when you're trying to maximise your chances of the perfect hire by using different job boards, communicating with all your candidates is a challenge. Juggling lots of email chains and keeping track of which candidates you replied to, which ones need a response, and where they all are, can be exhausting.
That's why we launched JOIN Messages, which let you and your team communicate with all of your candidates in one place, no matter where they came from. This helps make your hiring process easy and keeps you from missing out on great talent.
When you send a message to a candidate, they'll receive it in their email inbox, and can reply directly via email. They can also log in to answer the message in their JOIN profile. If the candidate hasn't read your message within 24 hours, we'll send them a reminder email.
Customisable hiring pipelines meet your company's needs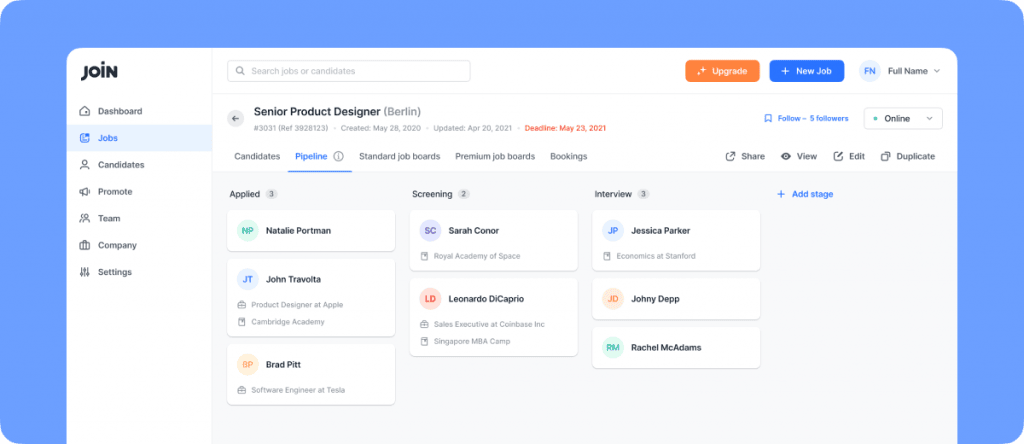 We always appreciate feedback from our customers. One of the most common requests we got last year was to let customers customise their hiring pipelines. Because every company's hiring needs are unique, the way they hire through JOIN should be too. That's why our new pipelines can be customised to match your particular processes.
Enjoy a more centralised workspace where information is up to date, and always know what the next stage in the process is. Plus, you can share updates with the rest of your team.
Find out more about how JOIN can help you manage your candidates.
Our new application flow boosts your job ads' performance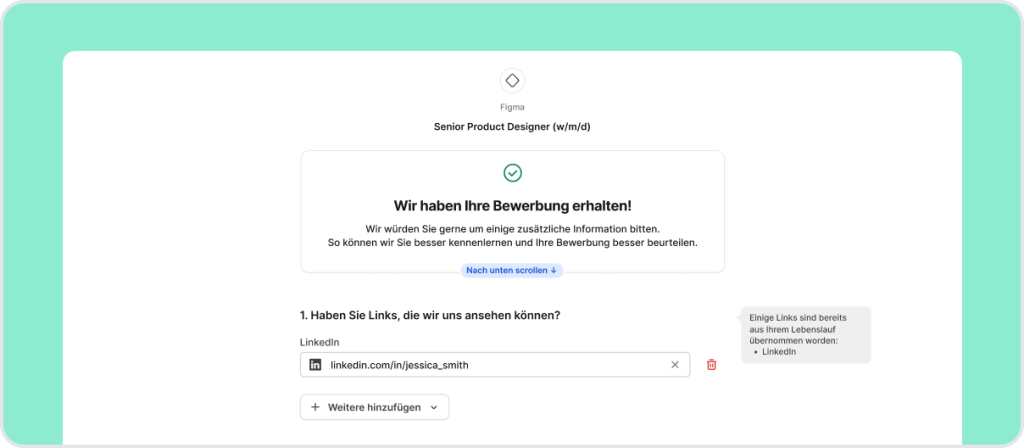 Last year, our customers told us that the things they valued most were candidates' CVs, online profiles, and screening question answers. So, we redesigned our application flow to prioritise these.
Now, your candidates don't have to manually enter the information that's already in their CVs. This means a better conversion rate for your job ads, a higher number of candidates giving you the information you really want, and a quicker process for assessing applications. Win-win!
To learn more about the benefits of an optimised candidate application flow, check out our article.
Magic Link makes applying for your job ads easy too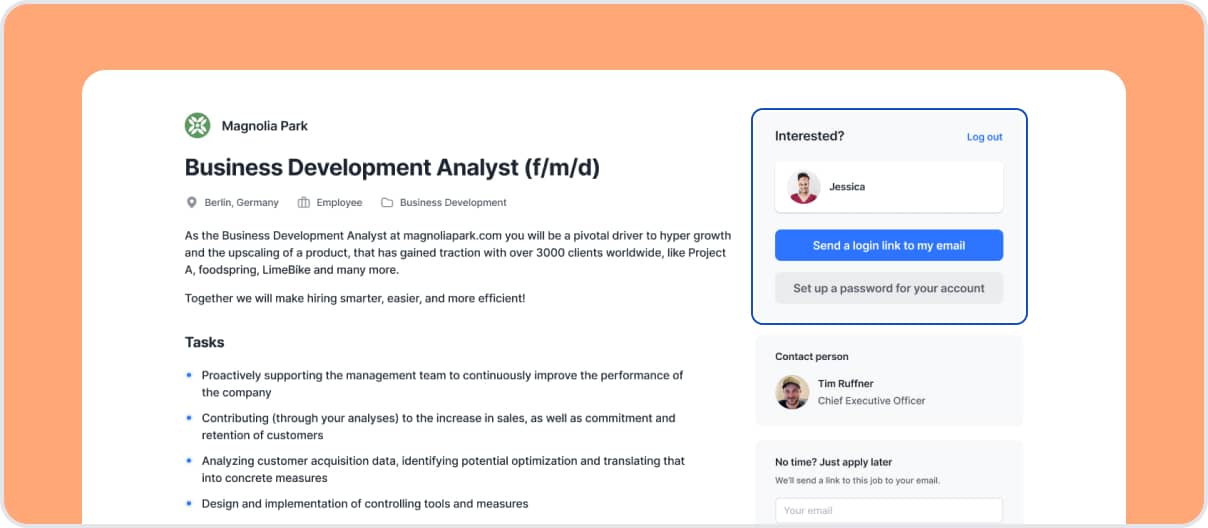 Smart recruiters know that a good candidate experience leads to more great candidates to choose from. We wanted to make it as easy as possible for candidates to log back in to JOIN. Remembering their details every time could put candidates off applying, so Magic Link lets them click a link sent to their email instead.
This makes it even easier for candidates to apply to your job ads through JOIN, without compromising security, as Magic Link can be used as a multifactor authentication (MFA) strategy.
Don't let a bad candidate experience stop you from finding the people your company needs in 2023. Start hiring through JOIN.
Looking ahead to 2023
2023 looks set to be a similarly challenging year, but we know that there will still be fierce competition between companies to attract and hire the very best talent. We have a number of new and exciting features lined up to help our customers grow and thrive, and we can't wait to show you them.
In the meantime, be sure to sign up for our newsletter in order to get the latest news on everything JOIN is doing to help your company in 2023!
And be sure to check out our article to learn about our top 6 recruiting predictions for 2023.