The challenge
Cutting down co-dependence within the People team
Before JOIN, the People team at Storebox was extremely reliant on systems which simply didn't allow for independence.
For example, only one team member had access to the corporate LinkedIn account. So, if an ad were posted there, the team would have to go through this team member to edit the ad, view applicants, or delete the ad. This would cause problems if the team member were on holiday.
Similarly, before JOIN, all budget usage would need to be approved by Diana. If the team wanted to try a sponsored social ad, this would need to be signed off by the marketing team, and approved by Diana. This slowed the process down and took away autonomy.
In short, the main pain points for Storebox were:
Lack of independence within the People team
Slow processes
Therefore, they were eager to use a tool that sped up processes, improved independence, and made working collaboratively easier. Like, JOIN!
"Having job postings managed through JOIN is a huge benefit as we don't lose time looking where certain ads are posted or who we need to contact. We also don't forget when we have a position live online!"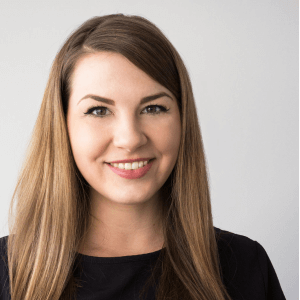 The solution
A team that can manage their time and budget independently
To help speed up their recruiting processes, and ensure the team wasn't constantly waiting around for help or assistance from each other, Storebox used JOIN to improve collaboration and independence.
Pre-approved budget
Using JOIN, Diana can pre-approve a budget for a certain role. Then, recruiters can access JOIN and see how much budget they have to promote the job. This can be used how they see fit, whether on social ads or to promote the role across premium boards.
Increased speed with multiposting
Using JOIN's multiposting feature and job editor, changing job ads became as easy as clicking a button! Previously, when finding during weekly reporting that jobs weren't performing well, adding extra keywords or changing requirements would take a long time. This was mostly due to needing to access multiple platforms.

However, using JOIN meant that the Storebox team could now simply change the advert within JOIN, and the changes would copy over every platform.
Experiment with new areas
Previously, Storebox would mainly stick to using one large-scale job board. However, when results started to dwindle here, they decided to reassign some budget to other job boards. Using JOIN meant that only one ad was needed, which they could then repost to new boards.
JOIN also provides tailored suggestions as to where to post the ads!
How does Storebox hire with JOIN?
Storebox has a very thorough recruitment process, with a focus on equity and inclusion.
Job advertisement is created

Job ad is multiposted with JOIN

Applicants are screened

First round of interviews

Successful candidates are approved, and unsuccessful candidates are informed

The second interview with the hiring manager

Successful candidates are approved, and unsuccessful candidates are given feedback

The third interview, with case study

Offer made to successful candidates, personalised feedback for unsuccessful candidates