According to research led by Doodle, professionals around the world spend two hours every week in meetings that lack purpose. This adds up to 13 days a year spent in meetings that are a waste of time and could've easily been an email, quick call or Slack memo.
Before sending out a meeting invite and derailing everyone's plans for the week, we consider whether we actually need to gather all these people together. These are the most common reasons to invite a group for a meeting, along with whether they're worth the effort or not.
Company or status updates

This is the #1 offender when it comes to meetings that could have been an email. Company updates are pieces of information that need to be shared with the team. But, often pulling multiple people into a meeting is far from the best use of time. 

Pulling a team of ten people into a company update meeting that lasts 15 minutes costs, in total, over two hours of productive time. This doesn't even take into account the time spent travelling to and from the meeting room and the time it may take to get back into the flow of working. In short, your team is bound to leave the room thinking 'this meeting could've been an email.'

For bigger, sensitive pieces of information, meetings are perfect as they leave nothing open for interpretation. They can be used for informing individuals of a team restructure or the departure of a senior manager.

However, for smaller updates, the detriments of distracting your whole team will outweigh the benefits. We've found that for smaller matters, such as an individual announcing paternity leave, this is just as effective when shared via a Slack channel. When good Slack practices are in place your team can check this message in their own time and ask questions later if needed.

Presentations or seminars

If done correctly, these can be extremely useful ways for deepening your team's understanding of a subject. Sadly, meetings to 'run through a presentation' can often involve a room full of mentally checked-out individuals staring at a screen for half an hour.

Consider, before sending out an invite for this type of meeting, if you or anyone involved will have anything to add to the material discussed. If not, you're potentially wasting your team's time. Instead of running through the presentation slide by slide, send out the material to your team to run through in their own time and organise a shorter discussion session afterwards.

It's worth brushing up on how to correctly plan and give a presentation meeting before organising the discussion, to avoid wasting time.

Brainstorming sessions

This is a session that we've found is best held as an in-person meeting. A brainstorming session held virtually or via a messaging network will likely descend into chaos, so keeping these in a meeting room is wise.

Although, it is essential that your team prepares thoroughly beforehand in order for it to be an effective meeting. Sending out a goal to achieve by the end of the session, along with what you want your team to prepare, will save time and energy in the meeting. It will also mean the creativity runs more freely as you can bounce off of each other's ideas, rather than trying to form them from scratch on the day.

If no ideas have been prepared yet, you're not ready for the meeting. Instead, send out a message or email detailing what you want from your team and let them work on this before organising a meeting.

Decision-making meetings

Here, things get a little trickier. If your decision can be made quickly and with input from two members of the team (or less!), chances are it could be a decision made over a snappy Zoom call. Pulling unnecessary contributors into a lengthy decision-making meeting wastes time and complicates a decision that would usually take minutes to make.

With bigger decisions that impact multiple factors, such as a client account or a whole team's workstream, a meeting is necessary. Sending out an action plan on the decision that needs to be reached and keeping the guest list to those absolutely necessary is important. This will massively reduce time going back and forth over things. Other team members can be informed of the decision made through an email or Slack message afterwards.

Fire-fighting meetings

When a problem arises, your instinct may be to call multiple people into a meeting and consider how to tackle it. However, in some cases, this can just prolong the problem. First, consider whether a meeting is actually needed.

If someone on your team already has the knowledge of how to solve this problem, simply making them aware that it exists is enough. This can be done through email or message. 

However, if this is a more complex problem that needs input from several stakeholders, a quick meeting to form an action plan is helpful. This avoids any miscommunication occurring over email and means you can each be assigned an area of accountability to work on next.

These meetings need to have a set question or problem to solve by the end. If you don't yet have this, then form one before booking the meeting.

Team-building meetings

Team building is best performed in person, that's for sure. But, organising two-hour-long meetings in the office is certainly not the way to go.

Adding a team-building meeting in the middle of the working day will guarantee that your team's full attention isn't on your team-building activity or their work. This will disrupt their productivity flow. It means their minds will be wandering back to their to-do list when they're supposed to be socialising and forming bonds with their colleagues.

Instead of this half-hearted team building attempt, set a whole day aside for offsite team building or organise a team dinner after work. This way, you'll truly let the team members' personalities shine without ruining the flow of the working day.

Project kick-off meetings

Whether this deserves a meeting depends on the complexity of the project. For smaller projects e.g. involving two or three team members and simple action points, a meeting isn't needed. Instead, this can usually be kicked off with an email or a message in the relevant Slack channel.

However, for a more difficult workflow, where actions need to be discussed before being assigned and deadlines need to be settled, a meeting might be better. Here, the actions should be listed and the workflow should be clear so the project can begin without delay.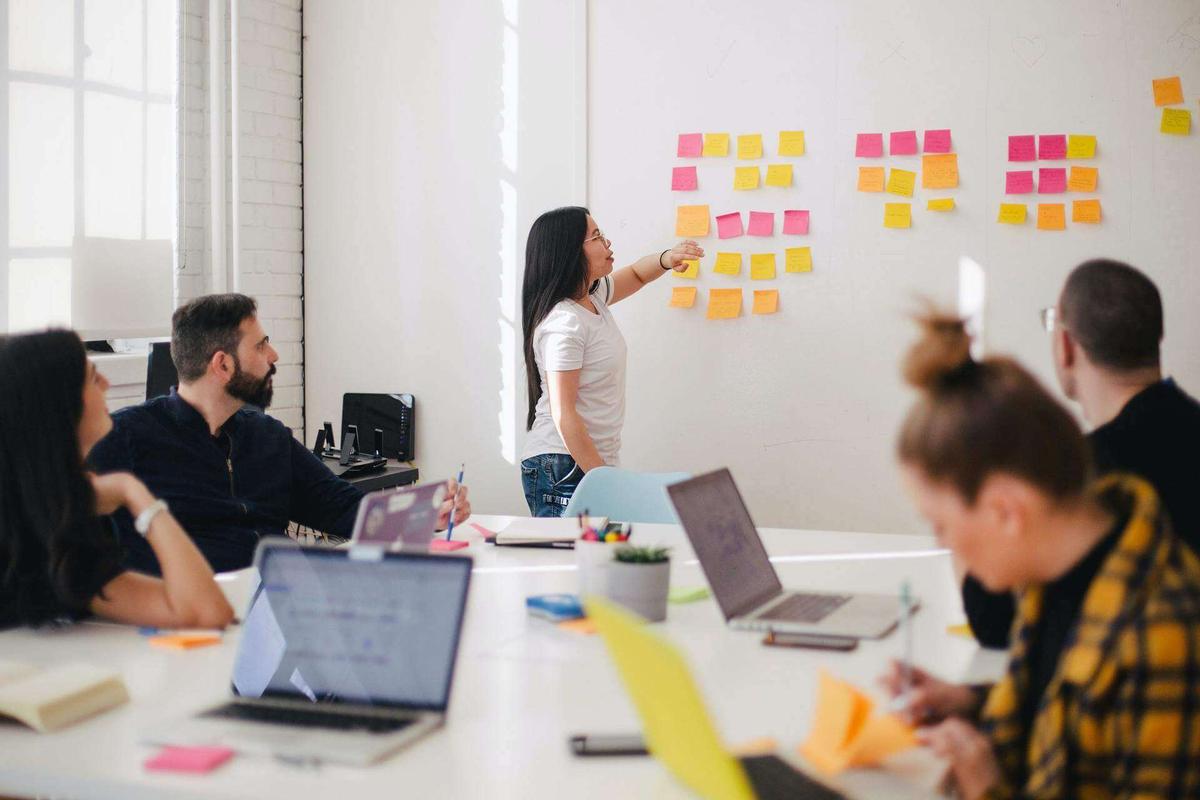 Meeting or email checklist
This list can help you quickly decide whether to plan a meeting or keep it as an email.
Meeting
A project or campaign needs to be brainstormed for.

You have complex questions that require input from several stakeholders and need to be answered by the end of the meeting.

You have complex decisions that require input from several stakeholders need to be reached by the end of the meeting.

The information you need to share is sensitive, directly impacts the invited group and will lead to a number of follow up questions.

A project needs to be dissected and delegated to a group of colleagues.

A presentation or seminar which can be discussed and during which questions regarding the contents can be asked.

Complex problem-solving.
Email
Routine and non-sensitive status updates or information needs to be shared.

The planned meeting has no questions, decisions or actions that need to be settled.

A presentation or seminar which isn't likely to produce a discussion e.g. simple information or reporting.

Project kick-offs which are simple and everyone's roles are decided.

Easy-to-fix problem-solving.
Save time and money
The overarching idea here is that we can easily get back hours of our time by cutting out meetings that could easily be an email or instant message.

Doodle's previously mentioned report states that 46% of Swiss professionals, 40% of UK professionals and 38% of German professionals think the biggest cost to their business is poorly organised meetings. Cutting down on these meetings altogether will therefore not only save time, but money too.
But, when a meeting is absolutely essential, how do you ensure it's running as smoothly as possible? We explore that in the rest of our effective meetings guide.